Coronavirus: Estonia Reopens with Hardly a Scratch
The lockdown due to the Coronavirus seems to have not hit the Estonian society as hard as other countries. While especially young professionals learned to explore their own country, the pandemic left vulnerable groups even more threatened.
Text and photos: Jekaterina Saveljeva
Maxim Shilo loves to travel. He has spent time in New Zealand and Thailand, but at the time when international borders were closed because of the Coronavirus he and his friend decided to explore Estonia. As the worst episode of the pandemic seems to be over, the feeling on the street is as though life hasn't changed.
Very few people wear masks, people of all ages gather in groups to enjoy the Baltic summer. People are eager to get out of their houses, and the media has been promoting the government's call for domestic travel. Together with his friend Madis Birk, Shilo from Tallinn is enjoying a beer at a river-bank bar of RoRo in the country's north eastern town of Narva. It is their first time in Narva, a predominantly Russian-speaking town on the border with Russia. 
"I've been to all towns or what you can call cities except in Ida-Virumaa and Narva. This has been a place that never was attractive as it's mainly described as, or created an illusion or a picture, a place that is left behind in the Soviet Union and all there is are abandoned buildings with lots of drug dealers and alcoholics," Shilo said
"This was completely the opposite. If I am from Haapsalu, then I could say I'd much rather live in Narva than in Haapsalu because of its beatiful promenade and bigger size in general. It's just more liveable in general to me, so this picture was really a hardcore lie I'd say. People were also really friendly despite Russian being present most of the time."
Many young professionals, like Shilo and Birk, who work in technology, finance and marketing related fields didn't lose their jobs and transitioned to online work due to the Coronavirus, and are now enjoying domestic travel. Instagram is full of weekend getaways to forest cabins, lake-side hotels, water activities, all within Estonia's borders. As airlines started selling flights, Shilo said he has already bought a few, to Berlin and Lviv, as Estonia is not enough for him.
However, with the smallest population of the three Baltic countries and almost 40 percent population above the age of 50, Estonia implemented strict lockdown measures with the first identified cases of COVID-19 early in March, closing borders, schools and all non-essential businesses.
Estonia's coronavirus mortality rate is 4 percent with a total of 69 deaths, similar to Lithuania whose population is twice as high of Estonia, while the figure is 2 percent in Latvia, over 11 percent in Spain, 14 percent in the U.K. and 18 percent in France.
While a number of flareups happened in elderly care facilities, the hospitals were underwhelmed, and many counties saw cases in low double digits. Since the end of May restrictions have been easing, those businesses that survived are reopening, people, hungry for travel, are for now exploring domestic destinations. But the extent of damage done to the economy and psychological well-being is still hard to access.
A Tallinn University study done between 20 April and 11 May conducted a survey among 1252 respondents aged 18 and higher:
30 percent of respondents displayed symptoms of depression – anxiety, trouble sleeping, high alcohol consumption
41 percent of respondents with lower incomes were more likely to experience depression symptoms compared to 25-26 of those whose income has remained the same, or increased.
The report suggests that ethnic identity also played a part in experiencing symptoms of depression. 40 percent of Russian-speaking respondents experiencing more depression symptoms than usual compared to 29 percent of Estonian-speaking respondents, however only 199 Russian-speakers were part of the study compared to 1053 Estonian-speakers.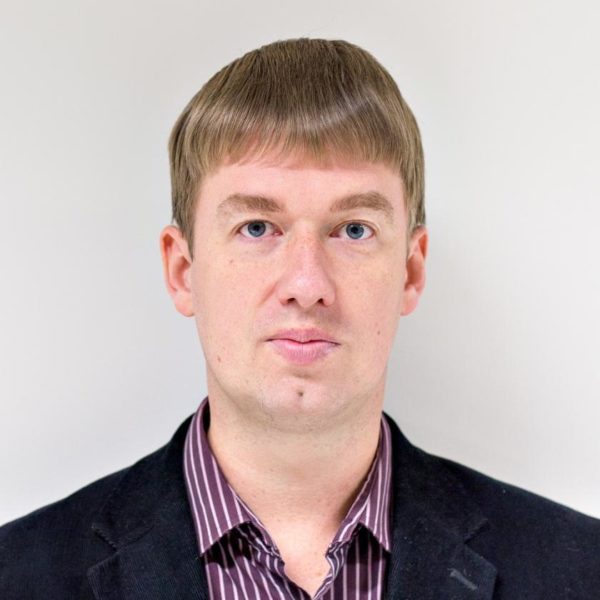 While, according Kristjan Kask, a member of the Tallinn University mental health and wellbeing research team, the results can't be applied to the whole of the population of Estonia, they will collect data several times in order to see if there are changes in the state of mental health in lockdown and under normal circumstances.
Kask says that the availability and easy access to the mental health professionals is important when addressing this problem. "As the future is not so predictable anymore and there is an uncertainty if and when the new wave of the coronavirus will emerge – for example, whether this will happen in the fall – then the long-term plans of the people are put on hold", said Kask. "We project that the population will be affected by the crisis but the question that remains to be answered is to what extent. One crucial factor definitely is the short- or long-term decrease or loss of income."
Unemployment rate expected to rise
The unemployment rate is expected to reach 15 percent by autumn in Estonia, three times higher than in the first quarter of 2020 before the pandemic began. The first quarter of 2020, according to information released by Statistics Estonia, saw a 25 percent decrease in the number of job openings compared to the same period in 2019. Registered unemployment has now risen to 7.7 percent from 5 percent earlier in the year. The rise in unemployment maybe leading to another hidden problem.
Increase of partner violence
In the first month of state of emergency the police received 398 reports of intimate partner violence, while in the first week of April there were 286 reports of domestic violence, 30 more cases than in the same period last year. Statistics Estonia, a government agency with the main task to provide public institutions, business and research communities, international organisations and individuals with reliable and objective information on the economic, demographic, social and environmental situation and trends in Estonia, said that they do not collect data on domestic violence in Estonia, but this is a world-wide trend and what some have called a "pandemic inside a pandemic". Sasha Hartman, crisis psychotherapist and creator of the community Break the Silence – Estonia, says that the situation with domestic violence is very confused. "Contact restrictions work in the benefit of the abusers, on the one hand, and strongly influences data collection, on the other. In my experience, women asked for help in February and March and then cut off contact. And only now they're coming back, but not all," said Hartman.
Women and youth hit harder by unemployment
Airi Mitendorf, Equality Policies Department, Ministry of Social Affairs confirmed to Witness Europe that there has been a a reduction in survivors seeking services due to combinations of lockdown measures and not wanting to attend health services for fear of infection. Researches around the world have been examining the effect of unemployment on domestic violence rates during past crises. In Estonia women and youth experience unemployment in larger numbers than men, leaving them more vulnerable to abuse. A study carried out by Professor Jonathan Wadsworth, Professor Dan Anderberg and Tanya Wilson, from the Department of Economics at Royal Holloway, found significant gender differences, with a higher number of men out of work correlating with a decrease in abuse cases, while women with a higher risk of job loss are more likely to become victims of domestic abuse, with one possible explanation of this being that women are more likely to remain in an abusive relationship if they think the costs of enduring it are less than the costs incurred in ending the relationship, according to the researchers.
Hartman's Break the Silence – Estonia and other feminist Facebook pages echo this sentiment, with women sharing anonymously and under personal names their financial inability to exit a physically or psychologically abusive relationship and their frustration with services that are ineffective. Mitendorf says "the statistics does show that Covid-19 and the ensuing crisis have affected the labour market also in Estonia. The statistics of domestic and gender-based violence does not yet show remarkable increase in Estonia in either the number of cases or reporting." Mitendorf added that "Social Insurance Board of Estonia mapped extra women's shelters accommodation options through local governments and mapped volunteers` reserves for extra help if the need arises." When asked about how the government will help women in the future, knowing that another state of emergency may occur in autumn, Mitendorf suggested the expanded use of code words, which some groups consider ineffective and misguided, as an example of how to offer help to victims. 
Estonia to establish nomad visa
In another sector, Estonia gained international reputation for its e-Residency and robust digital infrastructure. The government continues to innovate in this direction with a view to attract a new group of travelers. In June, the Estonian government supported a bill to amend the Aliens Act 2009 to create a digital visa, dubbed a nomad visa, which would allow people who work flexibly between countries to stay and work in Estonia. Other countries that offer a digital nomad visa are Germany, Costa Rica, Norway, Mexico, Portugal and the Czech Republic.
In an interview with the Estonian Public Broadcasting (ERR) portal, Minister of the Interior Mart Helme of Conservative People's Party of Estonia (EKRE which is considered to be an ultranationalist party) said "Digital nomads bring significant added value to the state by consuming goods and services and thereby having a positive impact on local business."
Karoli Hindriks, chief executive and cofounder of talent relocation company Jobbatical, says that the impact of such a move is hard to predict, however nearly 1,800 persons per year could be eligible to apply for a digital nomad visa, according to preliminary estimates mentioned by the Ministry of the Interior of Estonia. Combined, the government said, these nomads will contribute tens of millions of euros to the country's economy, with the visa allowing short and long term stay in the country.
"A digital nomads visa strengthens Estonia's image as an e-state and thus enables Estonia to have a more effective say on an international scale. It also contributes to the export of Estonian e-solutions, which is especially important in recovering from the current economic crisis," Helme pointed out. The eligibility criteria for the nomad visa are still to be made public, and it is not yet clear who will benefit from it. Current Finance Minister and son of Mart Helme, Martin Helme, has said in a TV talk show in May 2013 , "…Our immigration policy should have one simple rule: if you're black, go back." This may explain why the expected number of digital nomads to avail of this new program is so low.
Critics of the government have said that the money borrowed by the government will be spent on the government's current expenditures, daily accounts, social expenses, as well as on the salaries of officials, but Estonians, with more than 70 percent of the working population relying on the service sector for jobs, are yet to see an even plan of how the delayed economic impact will be dealt with once the summer fades out and the potential effect of unrestricted international travel is felt. As for Shilo, he says that he's not concerned for the future. "Me as a young person I just don't feel like the virus can affect me and hence I am more inclined to go and do whatever I want to".